The Canadian Association of Certified Planning Technicians is governed by a Council, consisting of the Executive Committee and additional Council members, including student members, who meet periodically throughout the year to tend to the business of the Association.
---
President
James Warren, CPT
James is a Certified Planning Technician through the CACPT and is currently the Senior Urban Designer / Project Manager at T. Johns Consulting Group Ltd. He has previous experience as a Part-Time Instructor at Mohawk College, as well as a Planning Technician at Quartek Group Inc. He has 14 years of experience designing and reviewing conceptual plans and technical drawings for Official Plan and Zoning By-law Amendments, Site Plan Approvals, and Committee of Adjustment applications. He gained Diplomas as an Architectural Technologist, as well as an Urban and Regional Planning Technician (GIS) from Mohawk College in Hamilton, Ontario.
Vice President
Dan Boric, CPT
Dan is a graduate of the Mohawk College Urban & Regional Planning – GIS Program, as well as the Ryerson University Urban and Regional Planning Program. Dan is a long member of CACPT, having served as a member of Council for several years and is currently the Association's Vice President. Dan started his career in consulting with IBI Group as a Planning Technician before moving to Edmonton to pursue his career as a municipal planner. Dan is a full member of the Canadian Institute of Planners and is a Registered Professional Planner. Several of his projects have been recognized by the Canadian Institute of Planners and Alberta Professional Planners Institute for planning merit and excellence. Dan has a young and growing family, with a new addition to the family expected in 2022. When he's not planning cities, he enjoys spending time in the mountains as well as enjoying some late nights wrenching on his vintage motorcycle. Dan is quite approachable and would be glad to connect with any past, current or prospective members to talk shop or extracurriculars.
Registrar
Joan Keating, CPT, MCIP, RPP (Ret)
Joan is a graduate of Mohawk College in the Municipal Planning Program and has a degree in Environmental Studies from the University of Waterloo. Joan worked in consulting for four years and served as Planning Technician for the Town of Dundas for nine years. Joan joined the faculty at Mohawk College in 1989 serving as Professor, Class Advisor and Program Coordinator. Joan retired in 2017.
Treasurer
Kris Orsan, CPT
Kris is a graduate of Fanshawe College's GIS and Urban Planning program and is in his 16 consecutive year as a member of the CACPT and Council and is currently holding the Treasurer position. Kris has been active in the planning industry for over 16 years and has worked throughout various municipalities in Ontario. Kris is currently working with the Municipality of Dysart et al as a Senior Planner where he currently processes and over sees many development and policy projects and applications within the municipality. Previously to the public sector Kris also worked for many years in the private sector as a planning technician where he provided subdivision condominium and site plan drawings, aggregate resource plans, visual analysis mapping, GIS analysis and was actively involved with preparing planning material for many land tribunal file. Outside of work, Kris enjoys spending time with his family, playing various sports, learning guitar, and working on house renovations.
Secretary
Jillian Richards, CPT
Jillian is currently a Planning Technician for the City of Welland, Ontario where she carries out zoning reviews, coordinates site plan applications, fields public inquiries, and various other tasks. She is a graduate of Mohawk College's Urban and Regional Planning – GIS program, and holds an Honours Degree in Geography and Art History from the University of Toronto. Prior to Welland, Jillian worked as a Location Analyst and Planning Technician in both the public and private sector. Her collective experience has taken her around the country collecting data, creating various mapping for corporate decision making, Official Plans and Zoning By-laws, drafting concepts and site plans for public and private sector clients, interpreting planning policy, preparing planning reports, assigning municipal addressing, and maintaining municipal land use data.
Councillor Emeritus
Diane LeBreton, CPT, MCIP, RPP (Ret)
Diane is a graduate of the Mohawk Community Planning Program and has a degree in Environmental Studies from the University of Waterloo. Diane is proud to be one of the founding members of CACPT. After working as a Planning Technician at a rural municipality she accepted a planning position at the Wentworth County School board and then as a Planner with the Halton District School Board. It was in school planning where Diane found her calling and worked for over 25 years. She was involved with the founding of the Planning Committee of the Ontario Association of School Business Officials (OASBO). As an OASBO Planning Member she represented school boards on a number of projects and committees with various Ontario Government Ministries and other agencies. Following an early retirement from school planning, Diane was honoured to hold the position of Executive Director of CACPT for ten years and then as the Association Registrar until 2020. These positions at CACPT have allowed Diane to expand her planning horizons; she is always impressed by our members and their abilities and is glad to have had the opportunity to meet and get to know so many great people through this association.
Associate Councillor (Ontario)
Laureen Choi, CPT
Laureen is a graduate of Mohawk College's Urban and Regional Planning – GIS program (2004) and is an Associate Member through the CACPT. She also holds a B.A.Sc. degree in Civil Engineering from the University of Toronto. Laureen currently lives in Oakville, ON and works as a Senior Analyst in the Planning Department for the Halton District School Board. Responsibilities include student projection analysis, review of municipal development applications and development of school board capital priority projects to the province
Associate Councillor (British Columbia)
Shaun O'Dea, CPT
Shaun's passion for community planning and good urban development began in 2016 while working in his first public sector role for his hometown in rural New Zealand. Upon relocating to Canada he enrolled in the Langara College Applied Planning programme to enhance the wide range of technical skills offered throughout the course. Upon graduating he received a CACPT Merit Award for his capstone project, Urban Planning for Better Bat Habitats, and the Dr. Norman Pearson Bursary award. After completing his studies, Shaun worked for David Nairne + Associates Ltd in North Vancouver, supporting land-use planning and community housing projects for First Nations and Metis clients. He has recently taken on the role of Engineering, Planning and Development Technician for the District of Lake Country, one of British Columbia's fastest-growing municipalities. The role provides great learning opportunities and allows him to challenge his analytical, creative, and policy-development skills while supporting the multi-disciplinary development process.
Associate Councillor (British Columbia)
Jelena Kocmaruk, CPT
Passionate about parks and recreation planning, Jelena is a recent graduate of the Langara Applied Planning program, and currently works in parks and recreation planning in British Columbia. Prior to completing the Langara Post-Graduate Diploma program, she worked in community and social service settings, including in active transportation advocacy and at the Vancouver Public Library. Outside of work, she is active in organizing the annual Jane's Walk festival in Vancouver. Jelena has been a CACPT member since 2021 and is excited to join this year's Council.
Councillor at Large (Ontario)
Justin Sharp, CPT
Justin is a Planner and Planning Technician with focus on Urban Design. His years of experience includes the design of large scale subdivision projects, draft plans, block plans, site plans, streetscapes, planning justification reports, and urban design guidelines. His academic and professional career includes work in several non-profit organizations wherein he gained experience for development strategies, critical-thinking, personal interaction, and engaged team collaboration. Several years of related planning and external volunteer experience have granted him the ability to evaluate necessary planning documents, work exceptionally well with the public, and allowed him to sustain continued growth in planning theory and practice. Justin holds a University of Waterloo in Honours Planning (with a focus on Urban Design), a double major in Film and English from Wilfrid Laurier University, and Diploma from Mohawk College in Urban and Regional Planning. His strive for creative solutions has been articulated through the range of technical drawings, 2D and 3D drafting skills, and multiple platform artistic renderings – resulting in multiple awards for his submission work. Justin is also heavily involved within the planning community, being Vice Chair of OPPI Toronto District as well as on the board of CACPT. His current interests have been exploring the hidden and forgotten areas of Toronto while on bike, recording his exploration with photography.
Councillor at Large (Ontario)
Mohammad Kamruzzaman, CPT
Since his graduation in 2016 from Mohawk College's Urban & Regional Planning – GIS Program, Mohammad has been working in the planning and land development fields. Mohammad is currently woking as a Technician with Better Neighbourhoods Inc., a large development consultant based in St Catharines, Ontario. He is main responsibilities are to draft the concept plan, site plan, draft plan of subdivision, draft plan of condominium and landscape plan. He assists in the submission of different development applications and researching the planning policies, zoning and title search for the potential development sites for clients. Mohammad worked with IBI Group in Hamilton as a planning Technician Intern where he provided drafting services. This is his first year as Councillor at large at CAPT. Mohammad is an internationally trained professional and a loving father.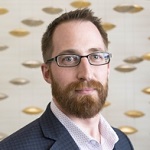 Councillor at Large (Ontario)
Jared Marcus, CPT
Jared is a graduate from Mohawk College and a Certified Planning Technician through the CACPT. He started his career with IBI Group (formerly PEIL) in 2005 as a Planning Technician providing technical drafting services and working his way up to his current role as an Associate and Manager, responsible for project management duties and technical and quality control review for design drawings. Jared has 16 years' experience in consulting and has previous experience as a Part-Time Instructor at Mohawk College.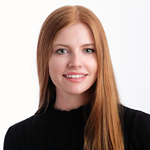 Councillor at Large (Ontario)
Laura Drennan, CPT
Laura is a full member of the Canadian Association of Certified Planning Technicians (CACPT) and is currently a Planning Technician at UrbanSolutions Planning & Land Development Consultants Inc. in Hamilton, Ontario. She has been a planning technician since 2019 after graduating from Mohawk College Urban & Regional Planning – GIS Program and hold a Degree in Geography from Brock University. Her responsibilities include managing projects at various stages of the planning application process, preparing document books and supporting materials for Ontario Land Tribunal (OLT) hearings as well as preparing various drawings, sketches, and images to be included in submissions to the City, presented at Council/Committee meetings or neighbourhood public meetings.
Councillor at Large (Alberta)
Ben Misener, CPT
Benjamin Misener is the former Manager of Land & Environment for Brazeau County, Alberta. After graduating from the Land & Water Resources diploma program with a major in Rural Land Use Planning at Olds College, Benjamin accepted a position as the Development Officer for Brazeau County. Shortly after starting, he took on the Manager position in an acting role, which lead to accepting the position permanently in October 2013. Benjamin oversaw subdivisions, rezoning, environmental programming including the Alternative Land Use Services (ALUS) program, and other land related matters. After going back to school at the University of Alberta, and getting a Bachelor of Science in Environmental and Conservation Sciences majoring in Conservation Biology, Benjamin now works for the Canadian Parks and Wilderness Society – Southern Alberta Chapter as a Conservation Analyst. In his spare time, he enjoys camping, hunting and reading and looks forward to continuing to represent CACPT in Alberta.
Councillor at Large (Alberta)
Justin Wick, CPT
Justin brings over 20 years of experience in land planning and urban design that he combines with a detailed technical planning knowledge. Having worked on projects located across the country, he has developed a diverse level of experience and understanding of individual challenges faced by a variety of projects. Justin is currently an Associate with Stantec Consulting in Calgary, Alberta, where along with his expertise in planning and design he helps manage a team to use the latest technology in 3D modeling and animation to provide new and exciting avenues for presenting designs to clients and the public. He has been a member of CACPT since 2010.